Ultra thin super absorbency disposable best baby diapers for high end customers in diaper line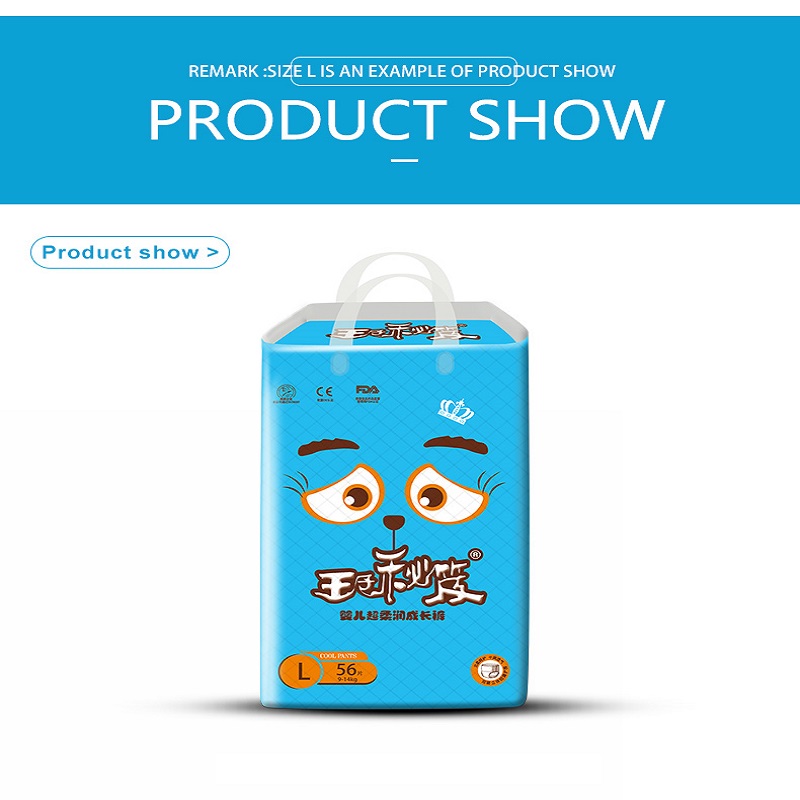 1) Soft non woven fabric surface: Soft non woven surface will be more comfortable to baby.
2) Clothlike backsheet: Discharge heat and immediately disperse moisture.
3) Wet indicator: The color will change, which is more convenient to remind parents to change diaper.
4) 3D Leak guard: prevent the side leakage efficiently.
5) Magic tape: best fixing baby's diaper and ideal for reapted use.
6) Elastic waist band: Best fitting baby's waist and preventing the back leakage.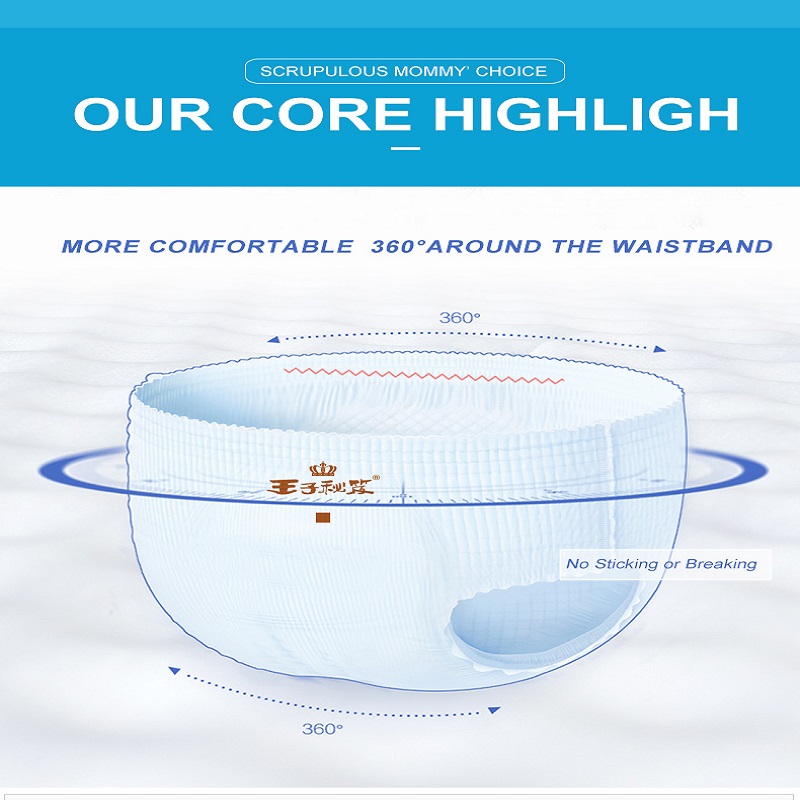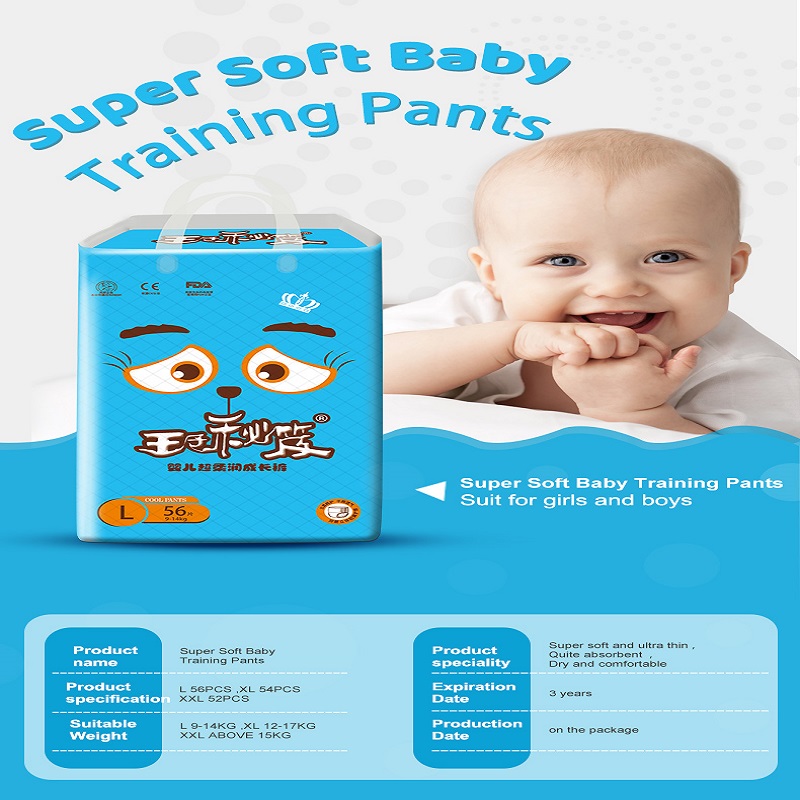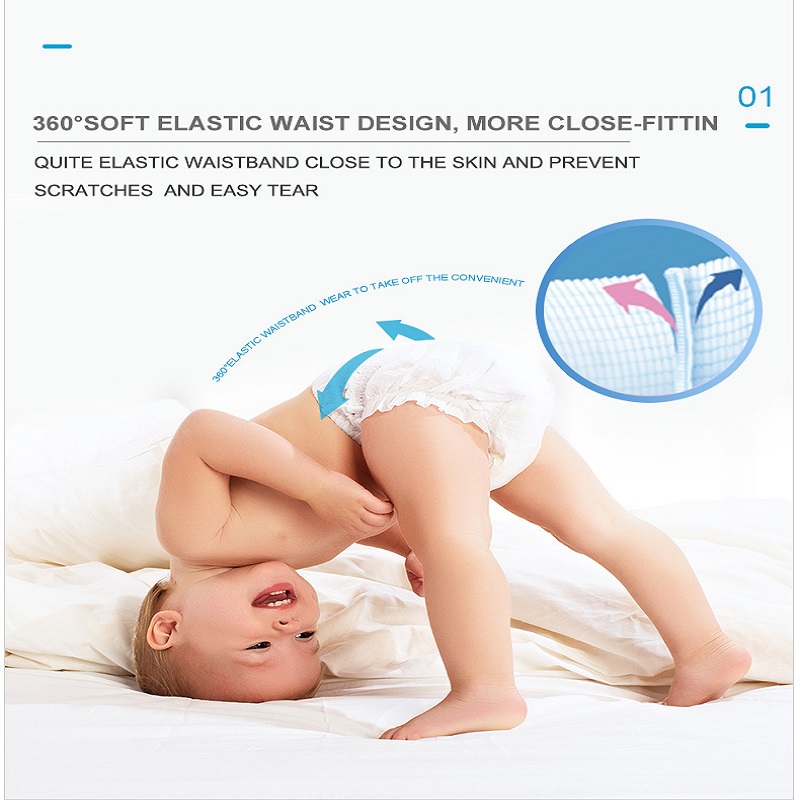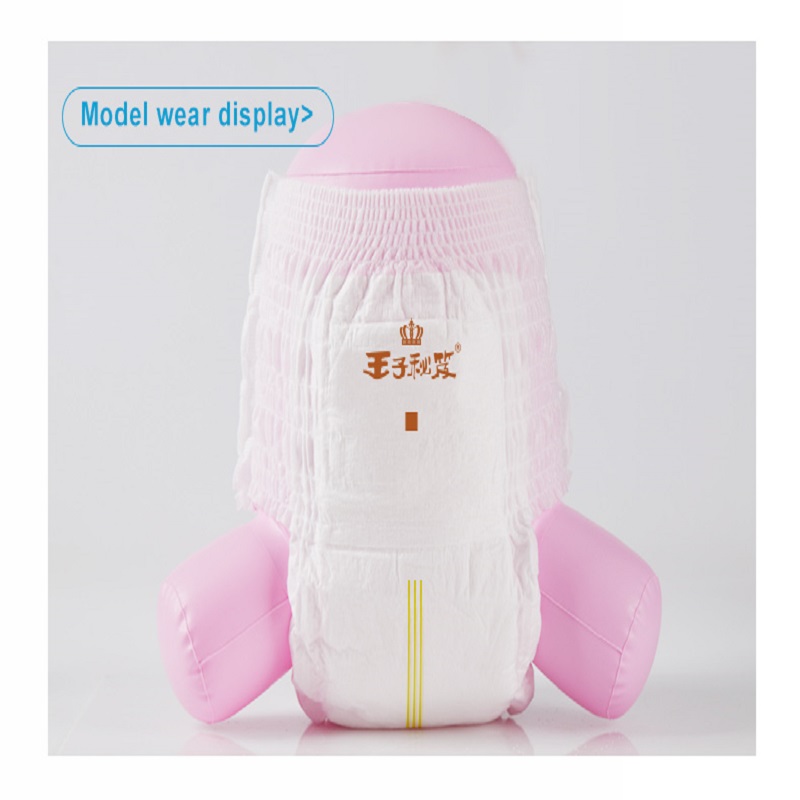 How to Wear it: