Products Description:
Breathable Extra Care Pampering Diaper Baby with Comfortable Single Waistband Disposable Nappy Diaper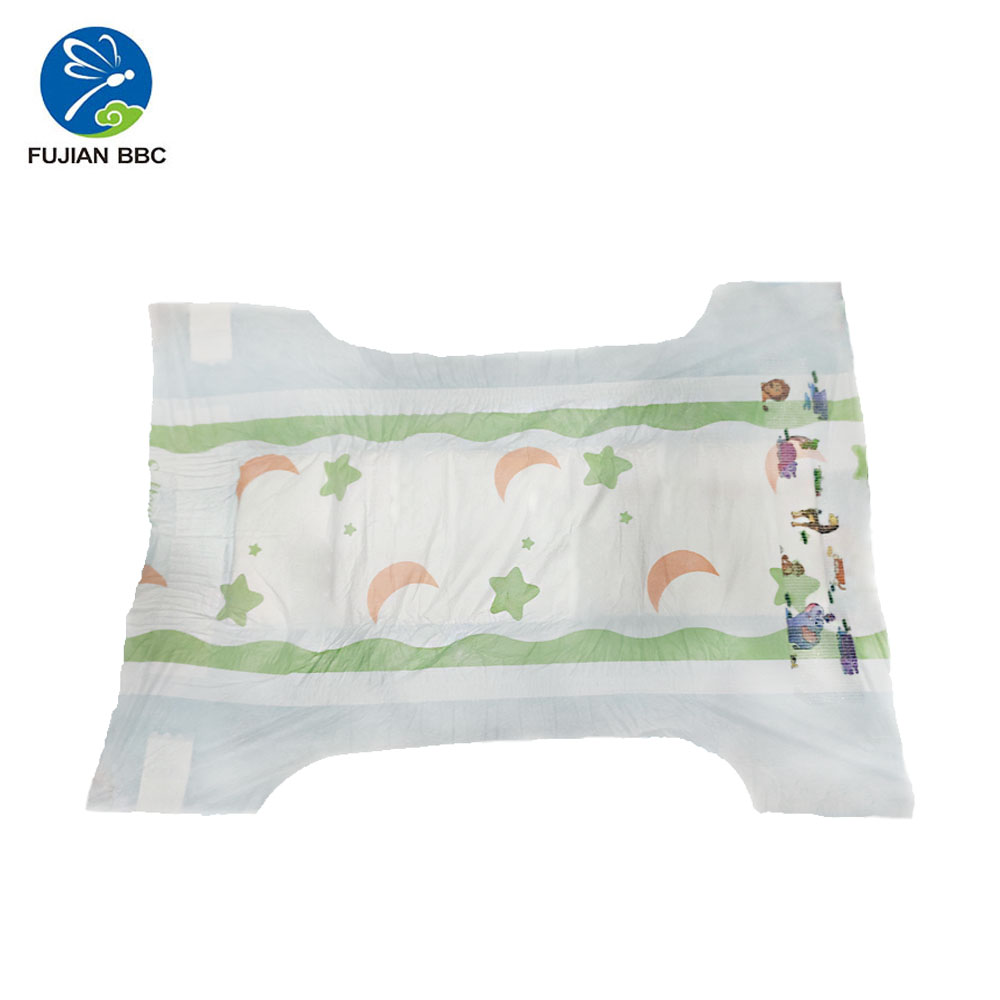 Details Images :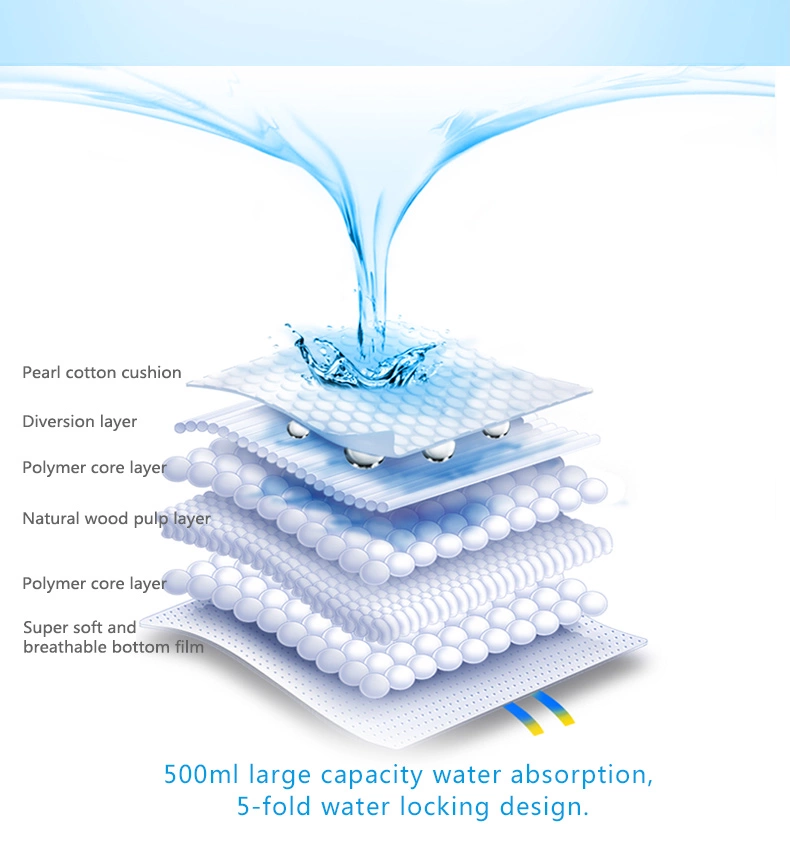 INGENIOUS DESIGN
360° environmentally friendly waistline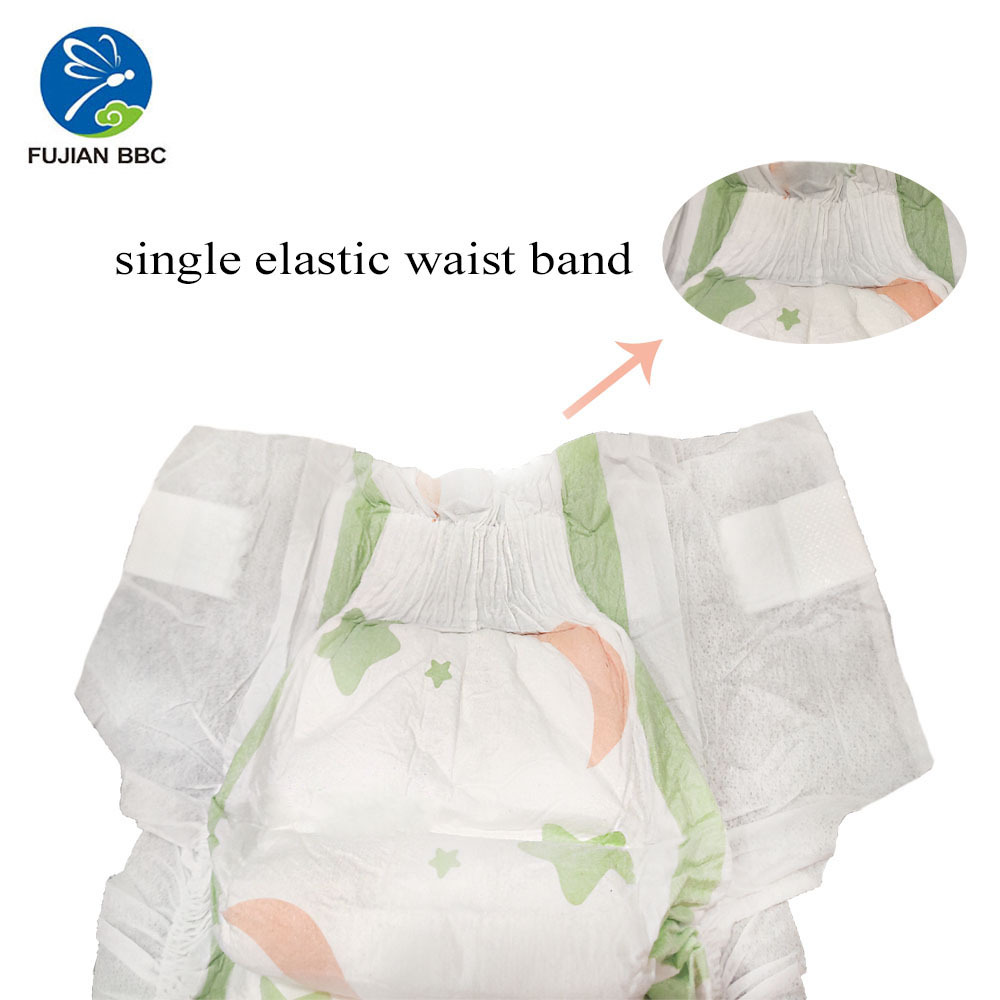 Super soft and breathable bottom film
Ventilating micropores, effectively
discharging waste gas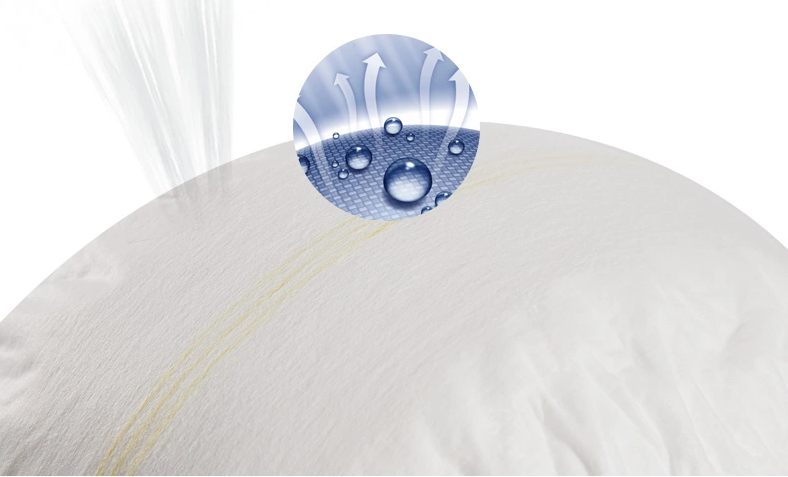 DOUBLE LEAK PROOF
How the baby moves is not afraid of leakage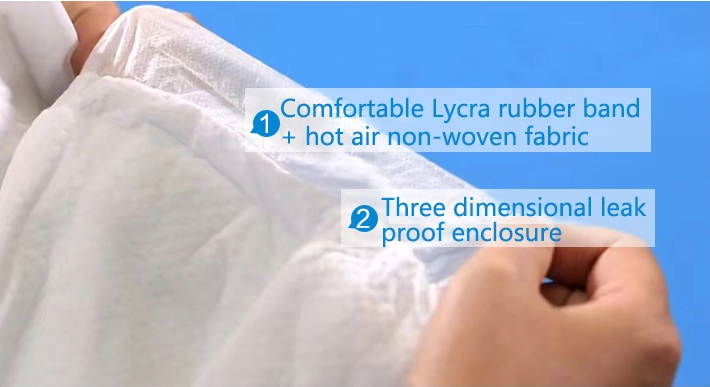 INTELLIGENT URINE
DISPLAY
Make mom more relaxed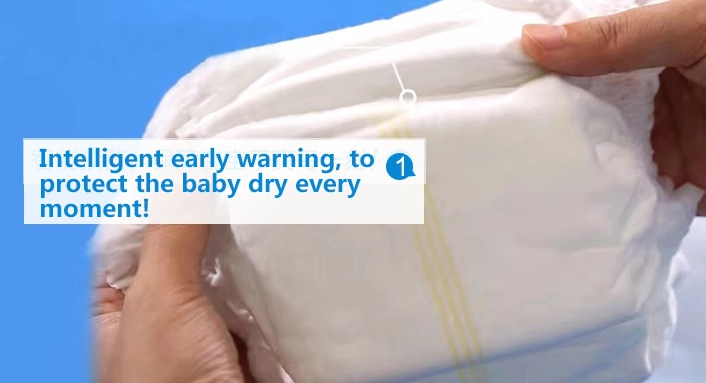 IMPORTED
POLYMER CORE
Keep baby's butt dry and comfortable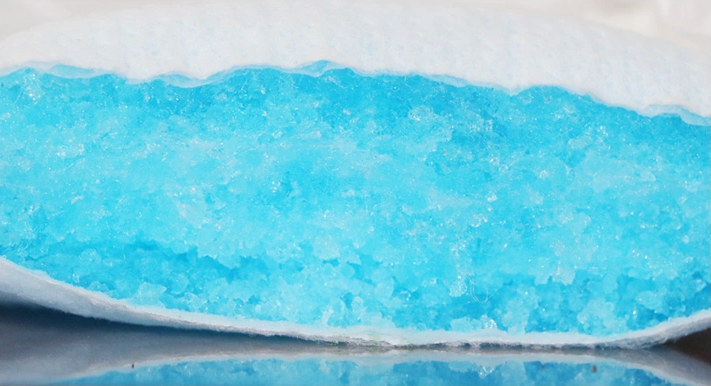 Product parameters: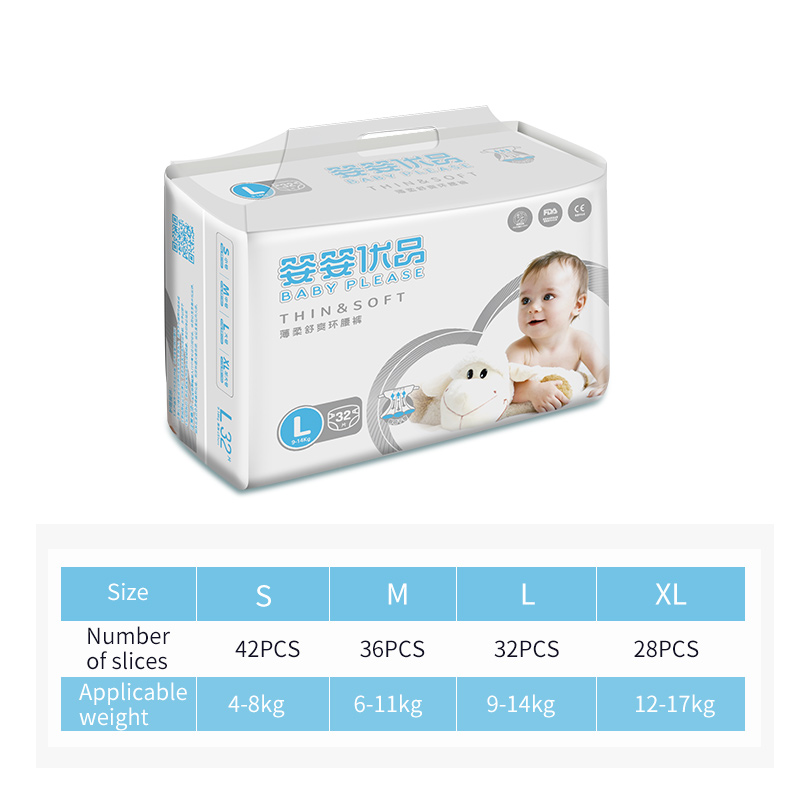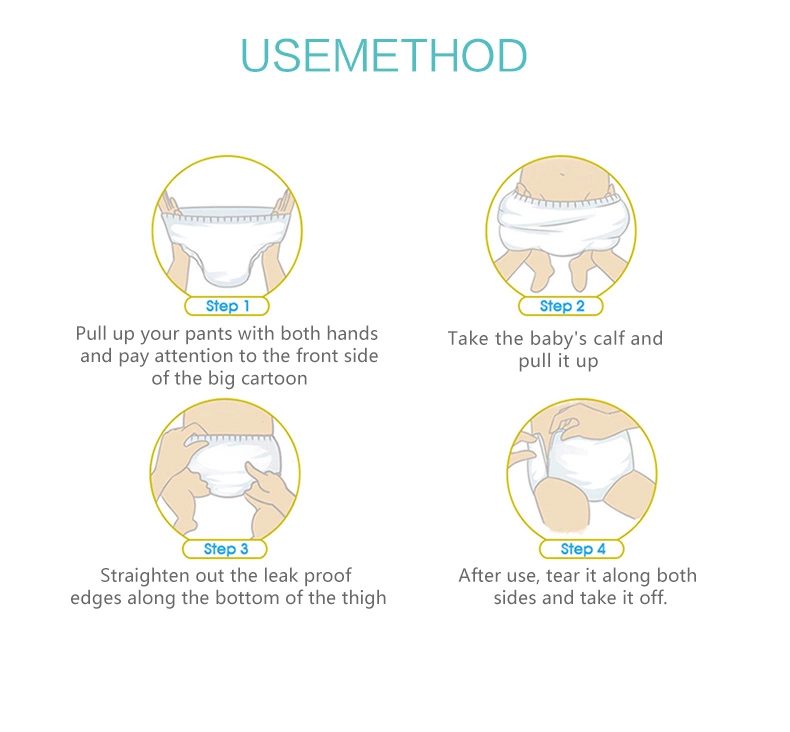 Company profile:
FUJIAN BBC INC. specialized in manufacturing and exporting baby diapers & pants, adult diapers, sanitary napkins, panty liner, under pads and breast pads, hygiene products raw material, machine since 2003.

Our factory have passed ISO, CE, FDA, SGS, BV certification.

1) Rich experience in OEM & ODM service, our customers cover more than 120 countries.

2) Professional management team and standard quality control procedures.

3) Modern facilities and hygenic standard workshop.

4) Advance production equipments.

5) We can produce baby diaper machine by ourselves.

6) We own more than 100 brands & patents.

7) We have enjoyed an excellent reputation from 16 Years' successful business experience.





Q&A:



1:What quality of the products can you make?

Our machine is ltaly standard,top quality machine in China.We can make high,medium, low quality based on requirements of customer's market.




2:I want the cheap price but good quality.

We have 45,000m" workshop with 20 automatic machines and highiy professional managemant team to produce stable goods with fewer workers ithich greatly reduce labor cost.

Especially we export albout 60 containers monthly, we can get materials at a louer price to save cost again.




3:Can you do the OEM service?

Our professionall design team offer you high-standard and satisfactory. OEM design proposal.And we have a rich axperiance lor more than 50. OEM brands which could fully satisfy customers" need.




4:What benefits can l get if selling your brands?

The design: 'We have our own designers so that we could hawe a series of popular and new designs for cuslomers" choice.

The packing:The cusltormer coukd save the mould charge if they use our own brand; we have different quantity packing to mcet different requirements of cuslomers.

The price: We have promotion activity for whom sell our brands to help them to raplidly selze the market.

cient prctection:The customer "will be sole agent for our brands at designated market area; we will sig the Power of Attorney with a legal efloct to appoint our customer as the authorizod and commerclal represenative for selling and marketing.